The Everything file indexer runs on the Q++Server PC, whether it hosts a database server, a file server, or both.
It scans all the QuarkXPress files in the \QxdFiles\ folder and sub-folders, and returns an almost instantaneous list of results when searching for QuarkXPress files, either for the entire Script or one-by -one.
1.Launch the file Everything.exe located in the folder \Q++ServerXV4\efs\.
2.From the Tools menu, select Options.
3.Set the options as shown in the screenshots below.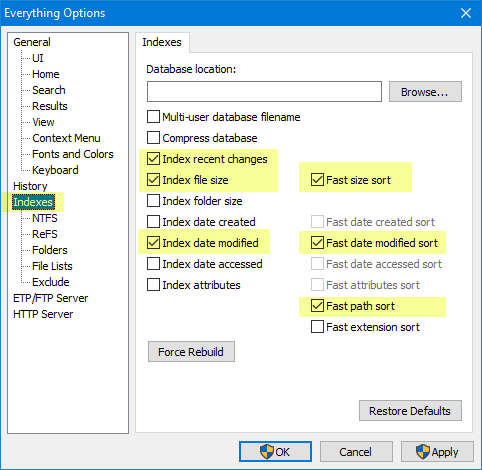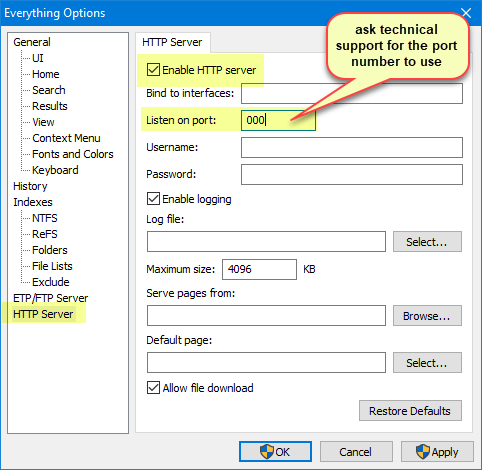 4.Close the Options dialog.
5.Close the Everything window.