To launch the visual query builder to create
SQL
scripts visually, click on the corresponding button at the top of the
database query dialog
, as shown in the image on the right.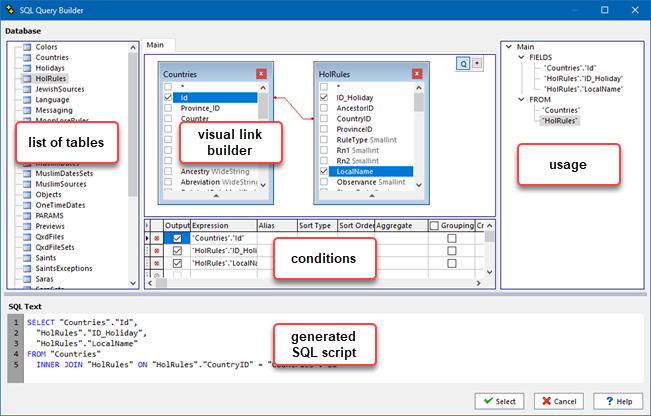 The SQL Query Builder dialog, which then opens up, is composed of 2 parts.
•At the top of the dialog is a visual query builder component which lets you build complex SQL queries via an intuitive visual query building interface.
•At the bottom of the dialog is an SQL editor which displays the SQL script generated by the configuration of the visual query builder component, above it.
Once you have finished construction your query, click on the Select button to copy back the generated SQL script to the database query dialog.