The Offset setting of recurrence rule used is specified in the Offset panel of the recurrence rules tab control.
The Offset recurrence options specify that a certain number of days or weekdays.should be added to the rule specified by the type and weekdays recurrence options.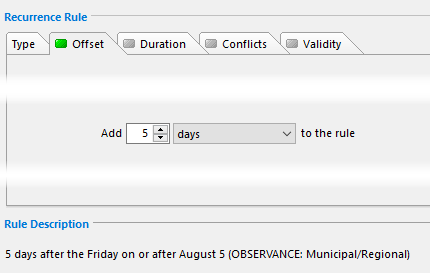 Royal Queensland Show, Brisbane Australia
Important: the weekday recurrence rule settings part of a recurrence rule is processed before the present Offset options.
---
Topic 153000, last updated on 18-Apr-2020