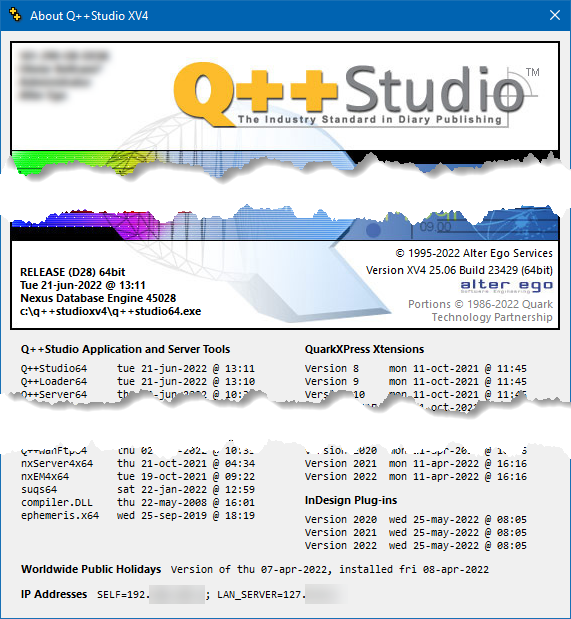 Select the
About
menu item from the
help menu
, to display information about the version of Q++Studio you are using, and its installed components.
The displayed information is broken down into the following sections.
•Current user information.
•Executable and database engine information.
•Current build of Q++Studio.
•Q++Studio Application and Server Tools.
•QuarkXPress Xtensions.
•InDesign Plugins.
•Worldwide Public Holidays.
•IP Addresses.
See also: logs and the debug menu.
---
Topic 185075, last updated on 21-Jun-2022