You can link a holidays set to one, or more, of the world holidays database, by right-clicking on a holidays set in the holidays manager.
➢You can only link one of your holidays sets to one of the sets from the world holidays database.
This link is then used by Q++Studio to perform the holidays synchronization of the holidays that you might have copied, after an update to the worldwide holidays database.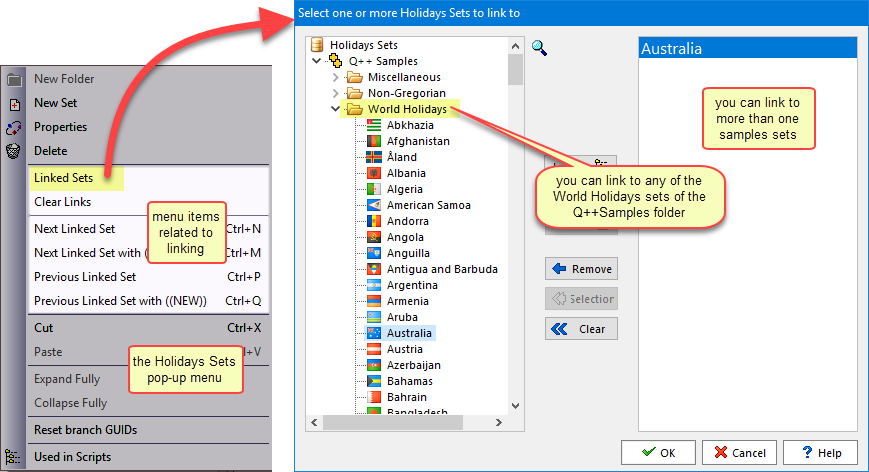 The pop-up menu which appears also contains some menu items to navigate from one linked set to another (as shown above). The use of these menu items is discussed in step 7 of the topic on holidays synchronization.
See also: linking individual holidays.
---
Topic 180345, last updated on 18-Apr-2020