This scanning/inspection message occurs if the underlying QuarkXPress file of the current GridTemplate or Quark File, uses a font that is not installed on your computer.
It corresponds to the message sequence "File uses fonts not installed in your system" displayed at start-up, and the message "Missing Fonts for" displayed in the Usage dialog available from the Tools menu of QuarkXPress, as shown below.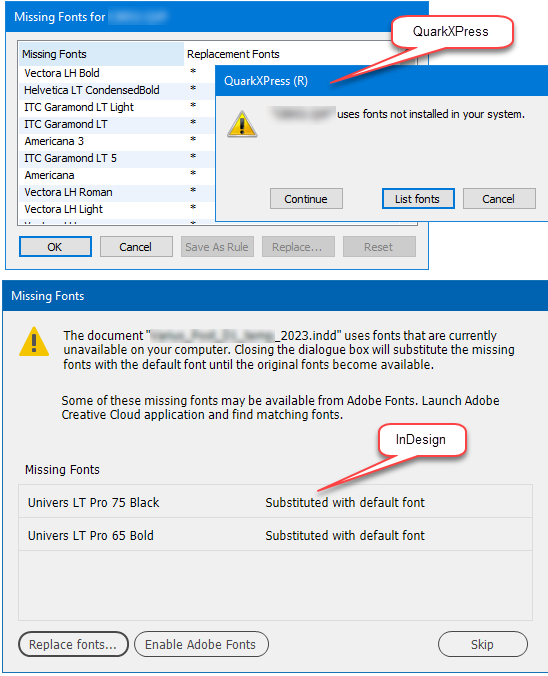 Removing this message
This message is issued at the time of scanning or inspecting and is not updated until the next scan/inspection, one way or the other, even if the missing font is later installed on the present computer. The only way to update/eliminate this message is to rescan/reinspect the current GridTemplate/Quark File.