The Macros Search Dialog is used to search through the entire the shared macros database for occurrences of a word or part of a word.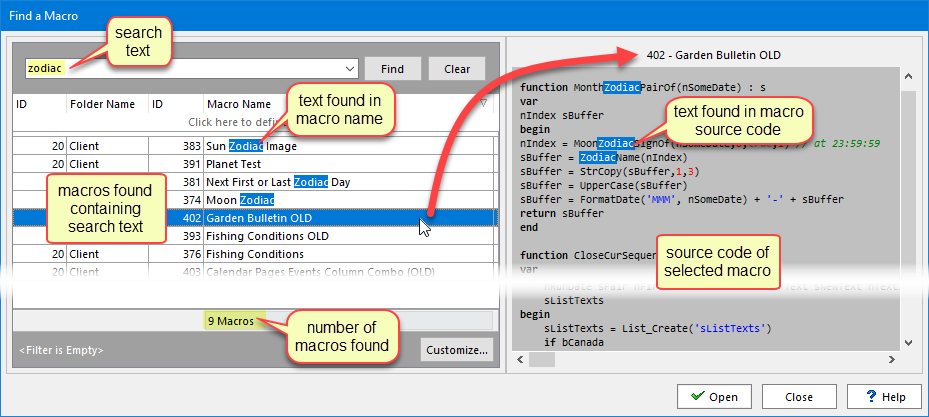 This dialog, which is re-sizable, can be accessed in any of the following manners.
•click the find button near the macro menu of the macros manager
•click on the find button at the top right of the macros options script line property editor
•select find macro from the file menu of the macros editor
•select find macro from the advanced menu of the main window
The Search Text is entered at the top of the advanced data grid, at the left of the dialog.
➢The list of found macros includes macros whose name contains the search text, as well as macros whose source code contains the search text, as shown in the image above.
You can click on the Open or Select button to open the selected macro in the macros editor, once you have identified the macro you are looking for.
See also: the macros manager and importing macros.
---
Topic 126900, last updated on 01-Aug-2020