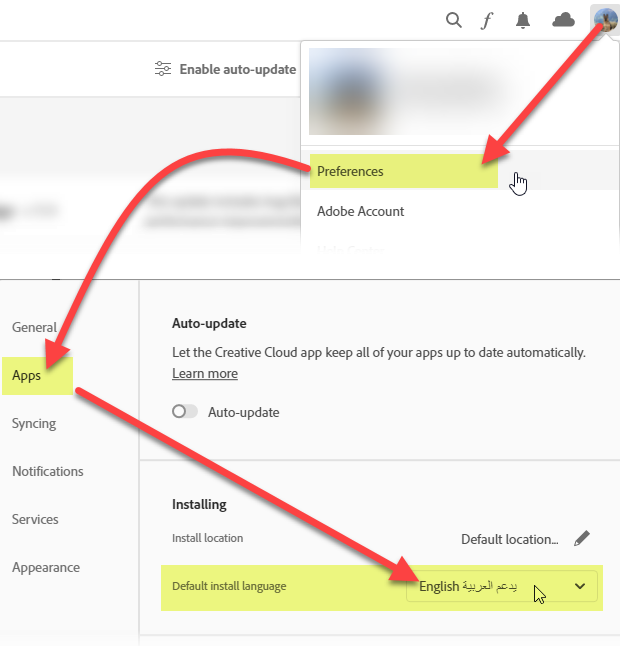 The
MENA
(Middle East and North African languages) edition of InDesign may not appear in your Creative Cloud desktop app list due to your Creative Cloud desktop app language settings.
To install the MENA version of InDesign:
1.Open the Creative Cloud Desktop.
2.Click on the account icon at the top-right of the Creative Cloud Desktop main window.
3.Click on Preferences.
4.Click on Apps on the left sidebar.
5.Choose English-Arabic or English-Hebrew as Default Install Language.
6.You may then be prompted to Install this version of InDesign again. This is an extremely fast update which only installs the additional Arabic and Hebrew support libraries.
See also: working with Arabic text in QuarkXPress, working with Hebrew text in InDesign, and Install Hebrew or Arabic versions of InDesign and Illustrator.
---
Topic 185395, last updated on 02-Nov-2022