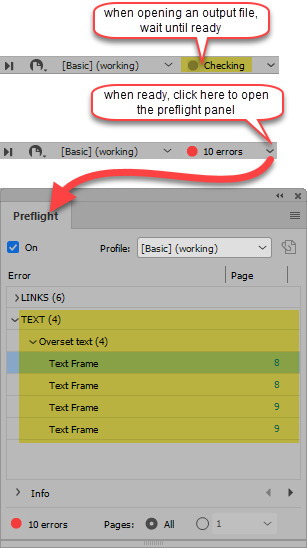 You can use InDesign's
Preflight Panel
to check, among other things, for text overflow (or overset, as it is called in InDesign), exactly as InDesign sees it.
➢David Blatner has a good online article about InDesign's Preflight Panel.
When you open a large output file, you may see the preflight zone, at the bottom left of the InDesign main window, as Checking (ie. busy), as in the top image on the right.
As soon as the panel is ready, as shown in the second image on the right, click to open the preflight panel, and open the TEXT section (if any).
See also: text overflow in InDesign and QuarkXPress Line Check.
---
Topic 185430, last updated on 22-Apr-2022