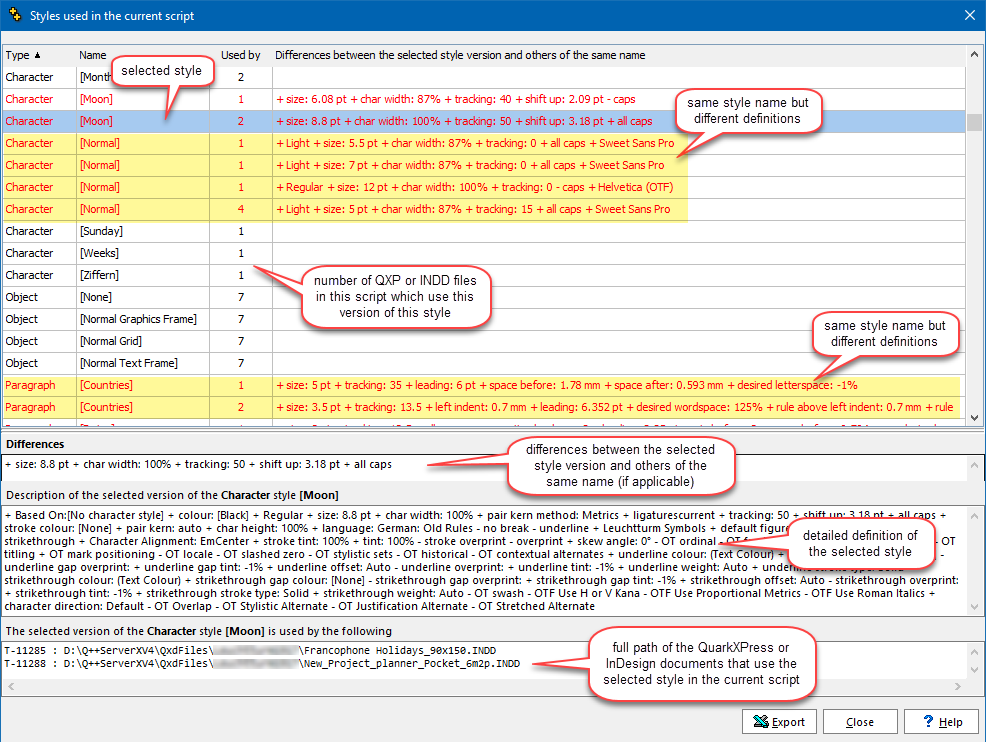 A
Style
in InDesign is a collection of formatting attributes which can apply to text, paragraphs, textboxes/frames, tables and cell tables.
➢You can see the list of styles defined for each scanned template in the GridTemplate property editor, and you can see the list of styles defined in the current script in the styles property editor as shown on the right.
Styles can be quite useful and are generally handled transparently in diary generation.
The only potential issue is that during diary generation, we are mixing different InDesign documents that might use different styles with the same name but different definitions.
To prevent against such issues, the messages 187025 and 187200 warn you if you are mixing InDesign documents containing the same-name style sheets defined differently.
See also: QuarkXPress style sheets.
---
Topic 187255, last updated on 14-Mar-2023