Property of the script line: PDF Pages.
The PDF Pages Options are used to specify the bleed to use for the pages created by a PDF Pages script line.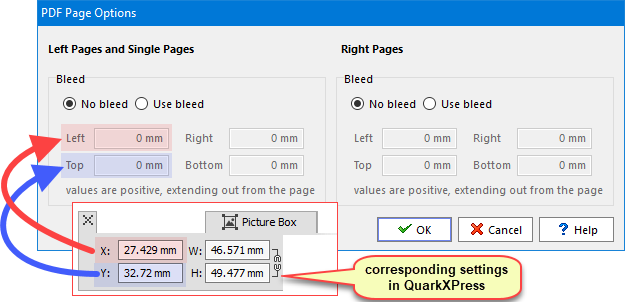 If a diary is generated with the facing pages option turned off, then all pages will use the Left Pages and Single Pages settings.
If the page size, of the PDF file you wish to insert, is the same as the current script page size, then you should use the default setting of No bleed in the property dialog above, and in the Picturebox Options dialog, you should use the Top left (no stretch) setting.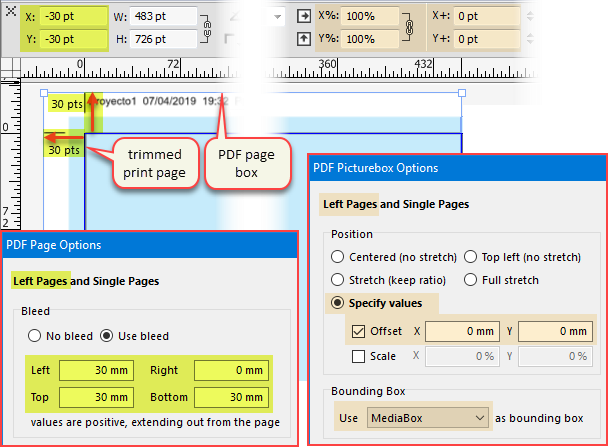 The default of No bleed can be overridden in all 4 directions (all values are positive, extending outward from the page), to create a bounding picturebox which extends beyond the boundaries of the QuarkXPress pages where the PDF pages are inserted, as shown in the example above.
Usually, left pages would have no bleed on the right, and right pages would have no bleed on the left.
See also: Picturebox Options.
---
Topic 182725, last updated on 01-Aug-2020